A-V's 1967 AMC REBEL 770 4D SEDAN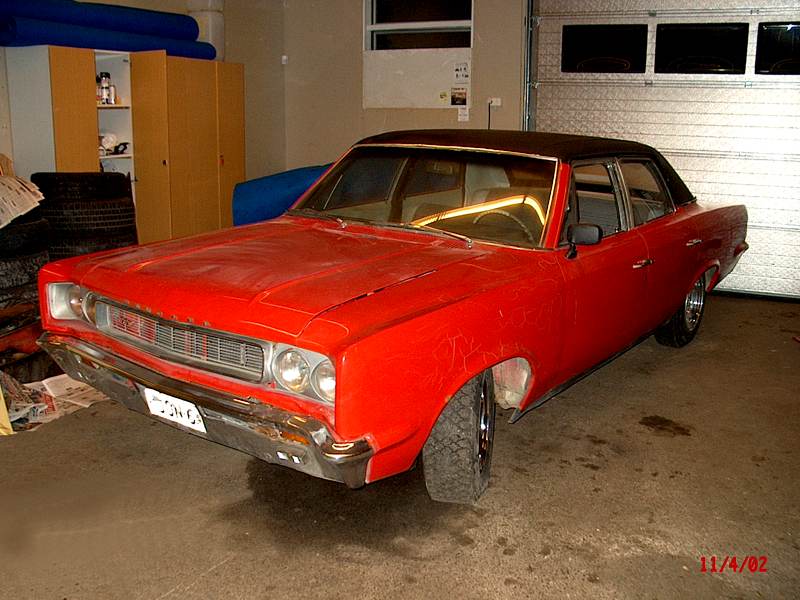 So here's my new AMC. As the title above it says, it's a '67 Rebel, top of the line model 770, with 4 doors. All in all, it's in pretty good shape, no real issues with rust (only a few holes & some minor rustspots). It's not a new car, but I gotta tell you that from the AMCs I've bought before, this one is in the best condition out of any of them.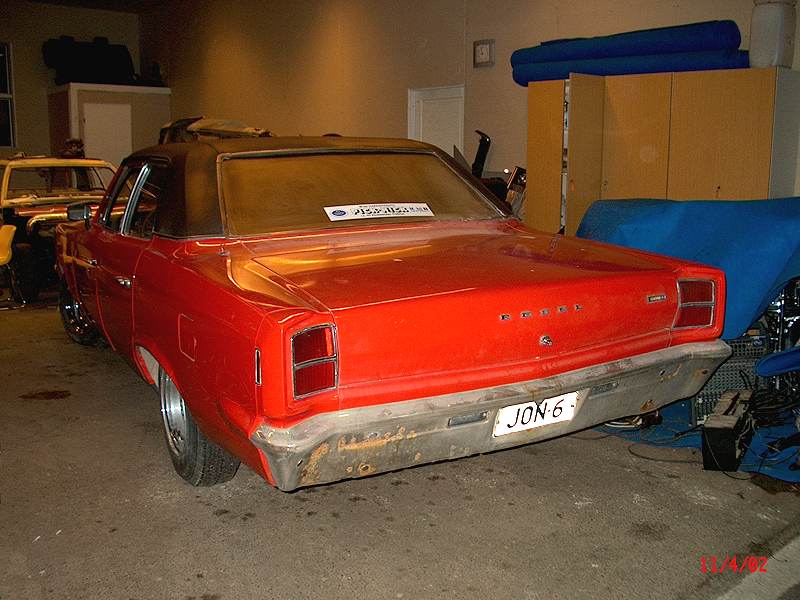 All the 'hard-to-find' parts are there, and most of them in good condition and I really like the whole 'stance' of the car. It's got a mean looking body, no question about it.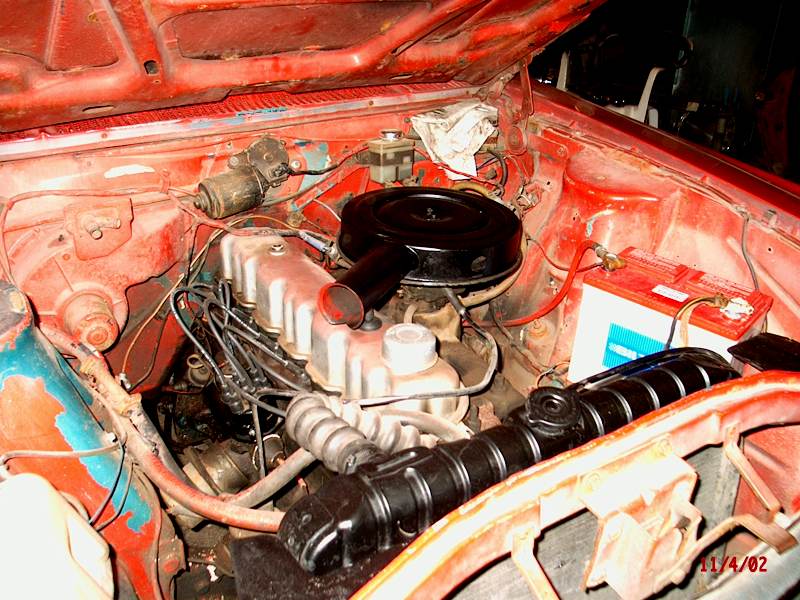 The Rebel has a 232cid inline-six engine (3.8Liters) and a Borg-Warner M-43 Aluminium Automatic transmission. The engine works just fine, even though I'll have to work on it a bit, meaning not that it needs work, I'd just like to make it look better after years of abuse.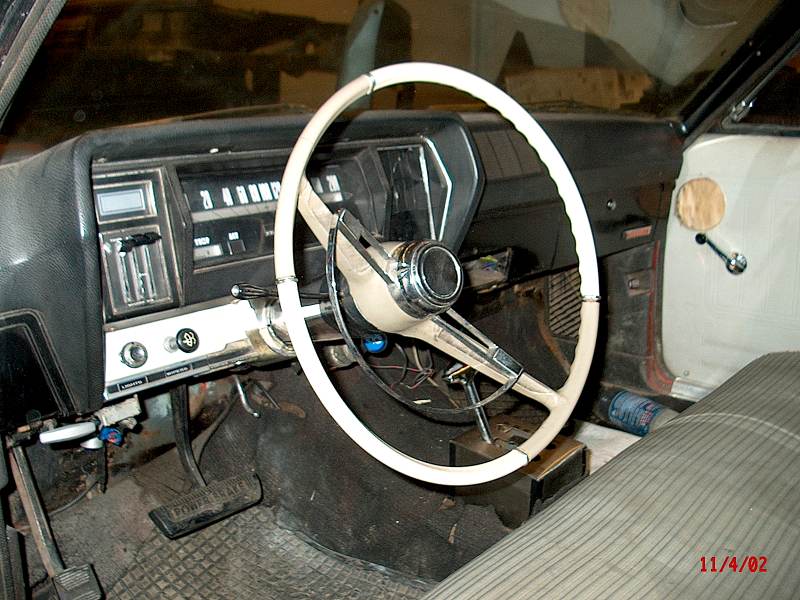 Interior is in good condition, as you can see from the pics. A few issues though. Most of the electrics aren't original and all the insulation / carpeting is self-made, and not something I want in my car. I'll propably get to work on the interior quite soon, as it's very cold during the winters in Finland (and YES, I plan to use this car during the winter...).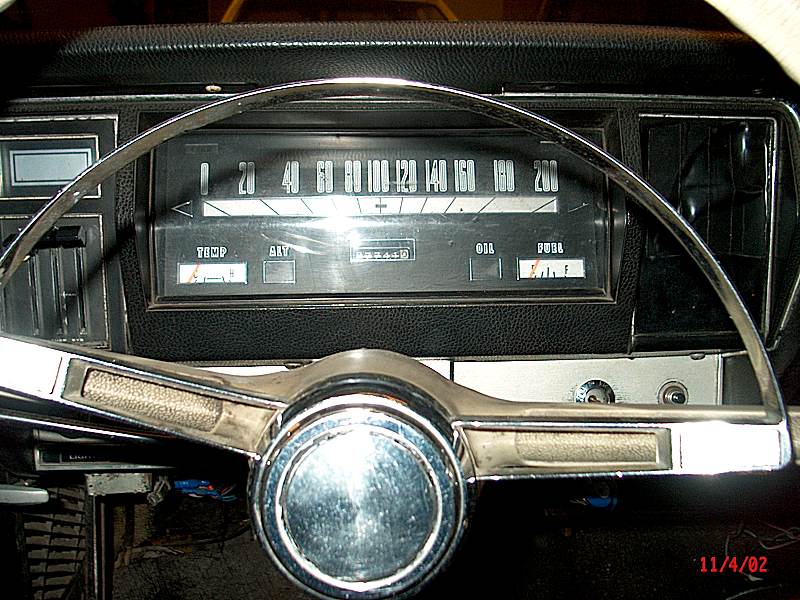 All the instruments work, and even all the dashboard lights are operational. Quite a suprise.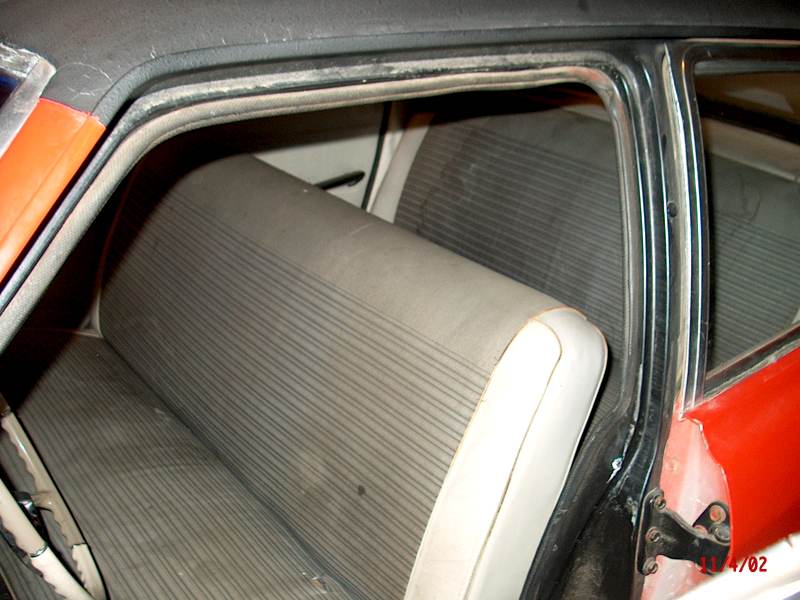 Seats are intact, even if they need some serious cleaning.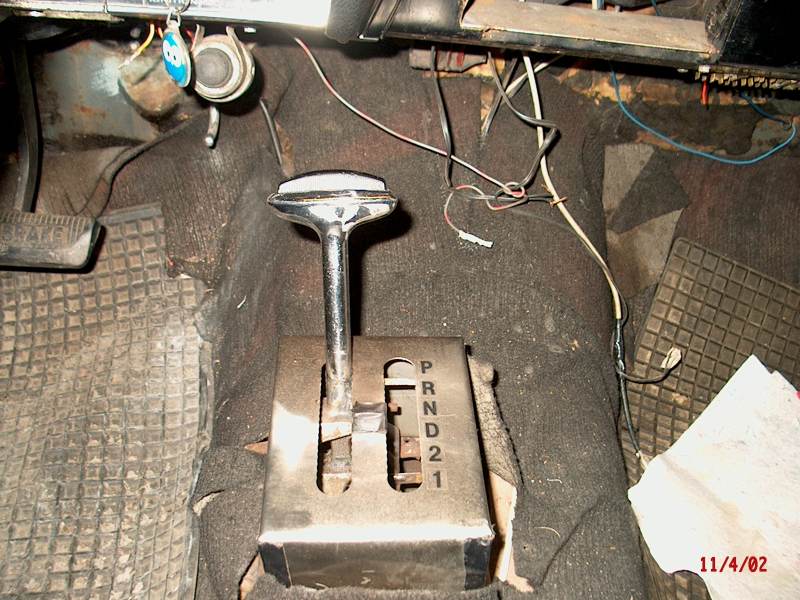 Ok, so in every car there's something you just can't stand. Here's my problem. Let's hope I find a suitable shifter soon...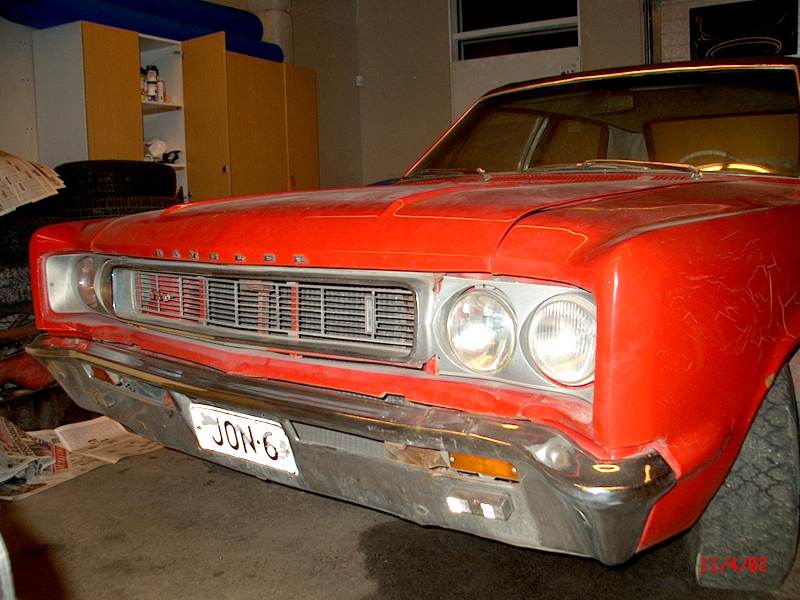 And as you can see, the car had been in an accident some time back, front bumper isn't as good as it looks from a distance, and I'll also need to replace the driver's side headlight cover.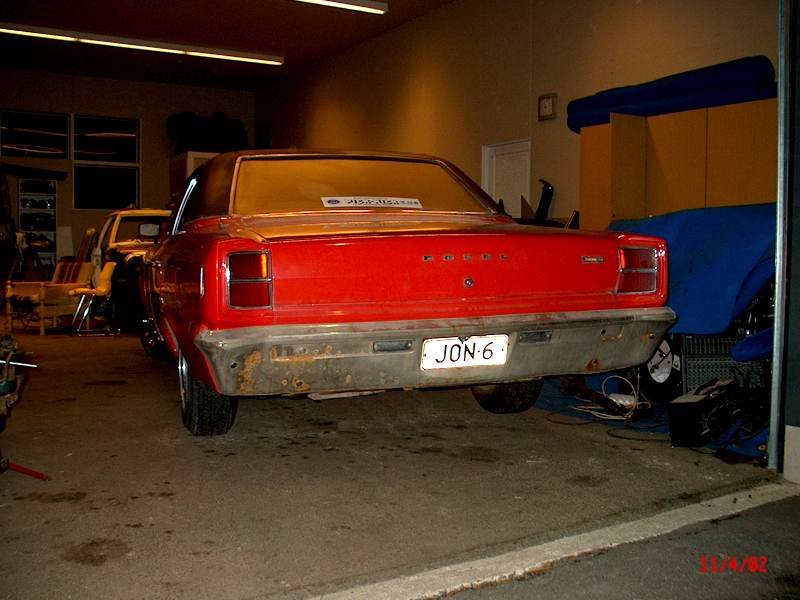 Rear bumper is quite rusted, but still there are no holes in it. So I guess I'll paint it soon if a suitable replacement isn't found easily.. I'll also have to make the rear exhaust pipes.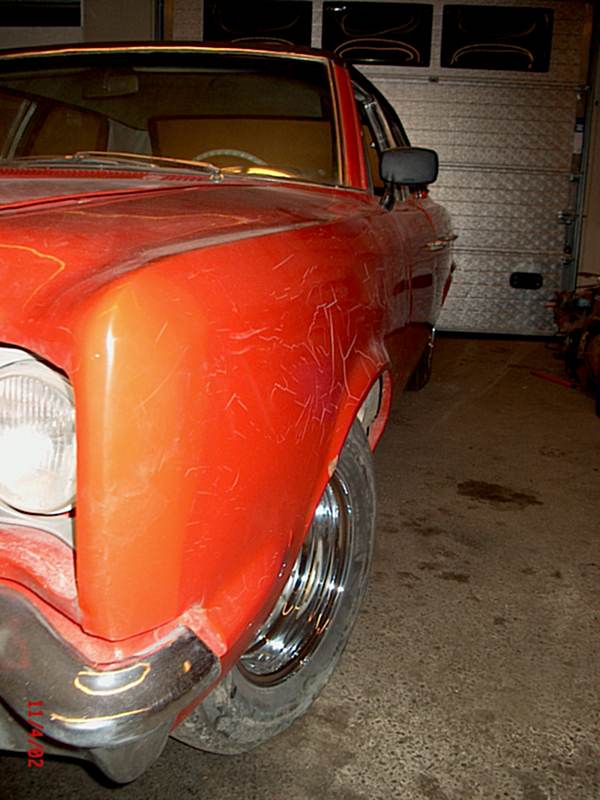 Even if all of the above are just small minor details, here's a bigger problem. The paint itself is cracked and almost flaking off in some parts. As a first-aid kit, I'll wax it thoroughly becouse I can't afford to paint the car until sometime next summer... I'm thinking to do it in blue... dark blue I think..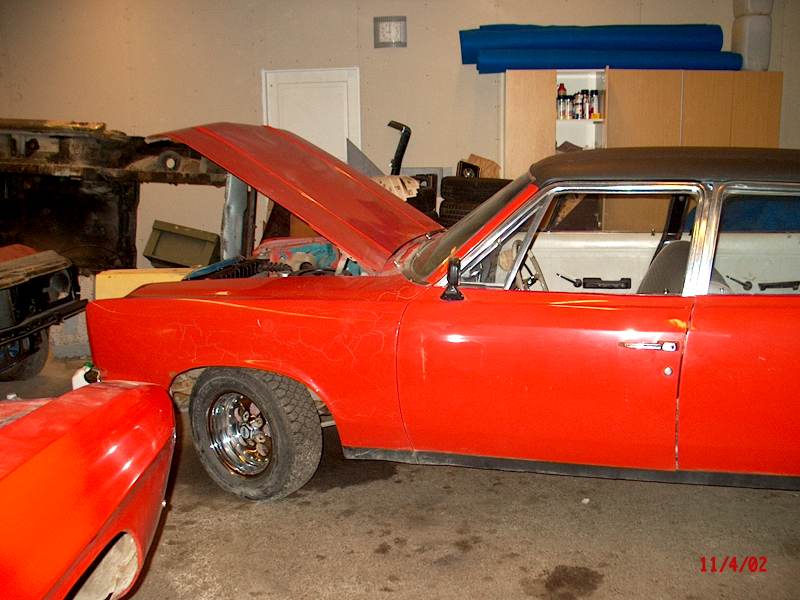 And to top it all off, here's a few shots of the car from the sides. Shows off the nice condition vinyl-top quite nicely. I'll have to use some vinyl-treatment on it as well...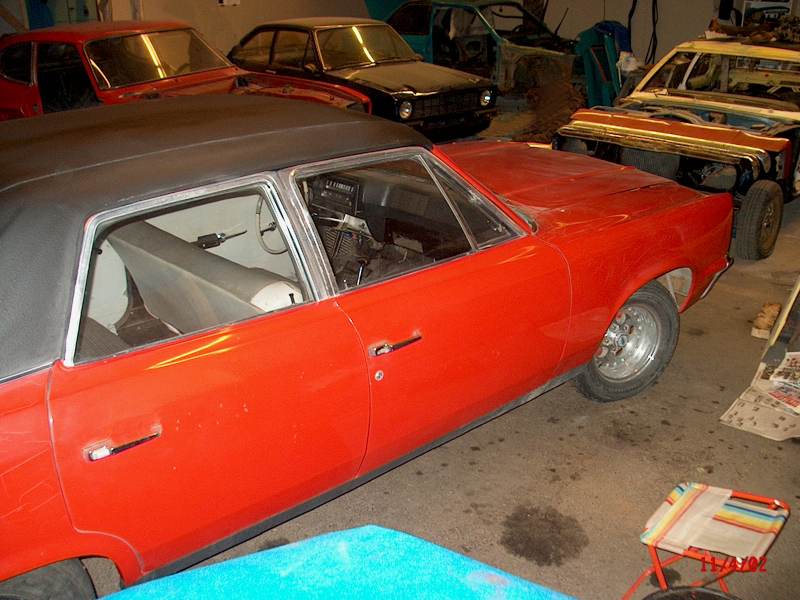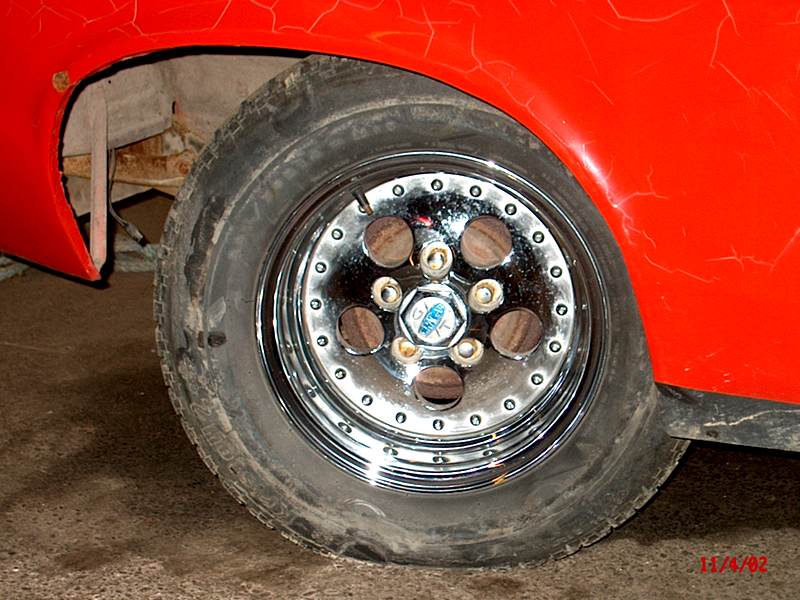 Ok, and here's a closeup of the wheels. Cragar G/T. The sizes are 14x7 in the front and 14x9 (!!) in the rear. Very cools rims indeed...

I Added some NEW pics, Click Here to see them!