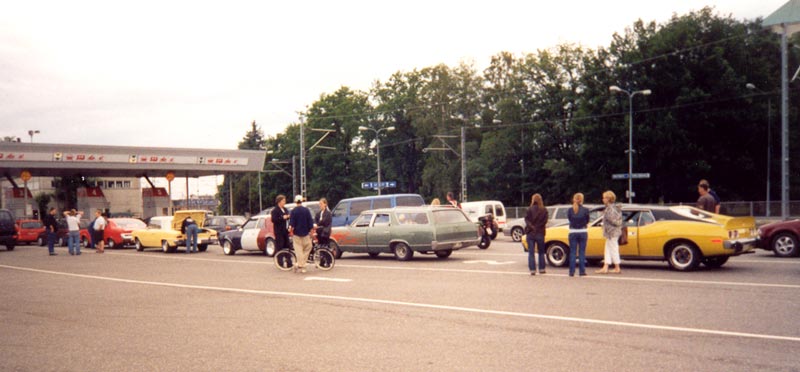 The trip to Sweden was easy to make and we this time brought 5 AMCs with us. Juha Makkonen's '70 Rebel SST 2D Hardtop 360, Raimo Vuorensivu's '65 American 440 Convertible 232, A-V Nauha's '70 Hornet SST 2d RWB 304, Ari Tekokoski's '67 Rebel 770 Cross-Country 232 and Johanna Kölli's '74 Javelin AMX 360. Petri Henttula and his wife Hely also came along on the trip with their daily driver (he couldn't get his Hornet ready in time...).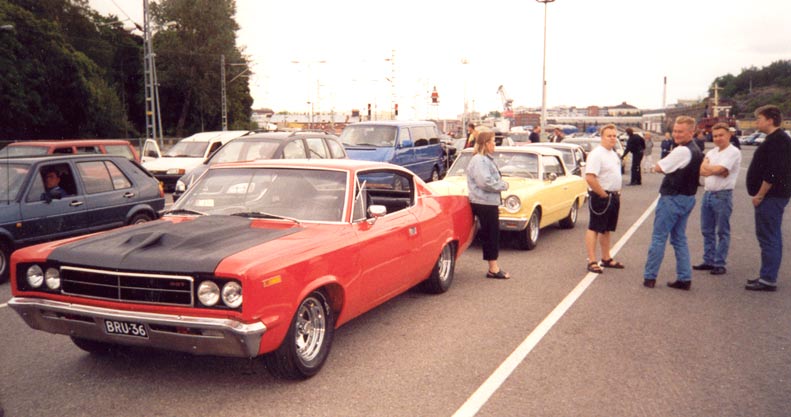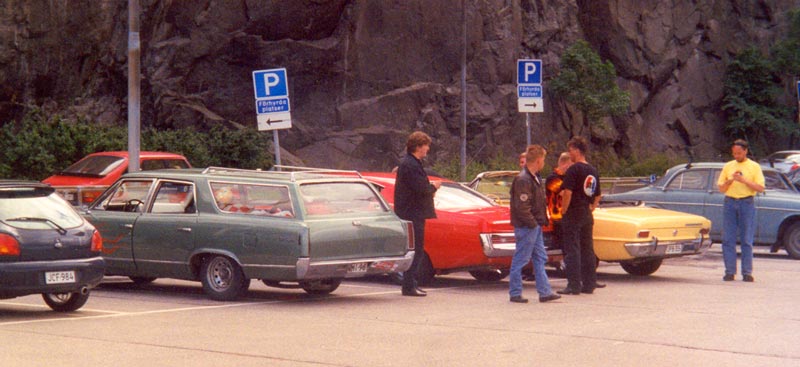 After arriving in Stockholm we took a timeout and then first headed out to Arboga and from there to Herrfallet.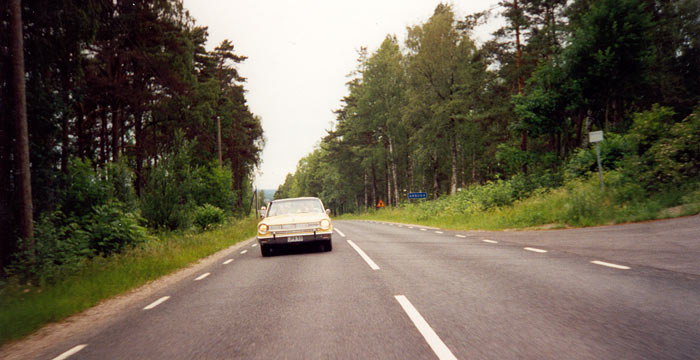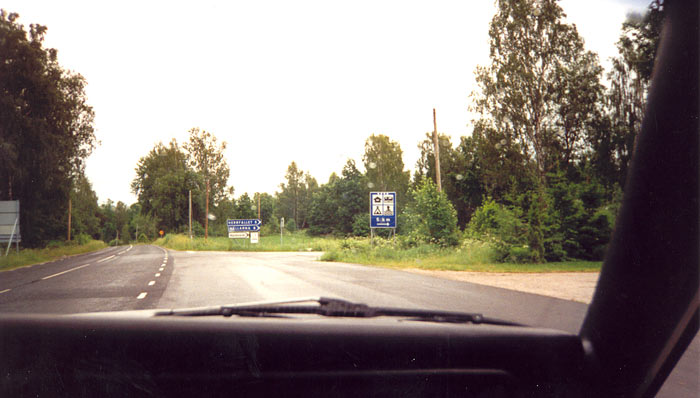 We arrived first (like last year) and took our time relaxing and waiting for everyone else to arrive. Eventually they did and we had a great time, going to sleep around 4 AM fri-sat night. Next morning was the big show on the field and everyone drove their cars there. Quite a mix of different AMC models.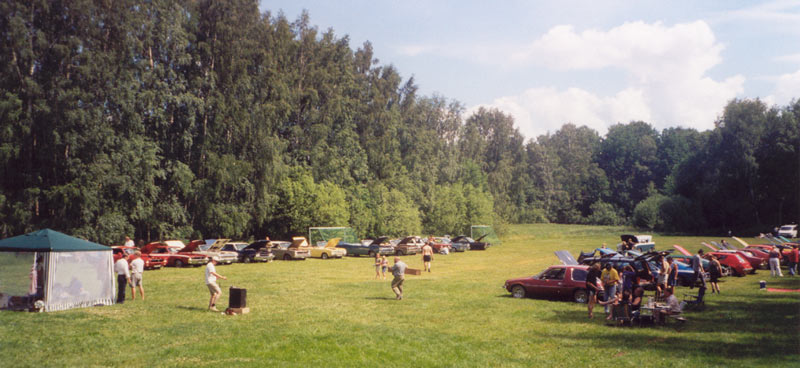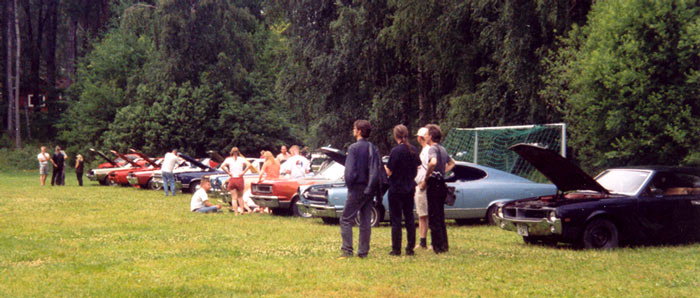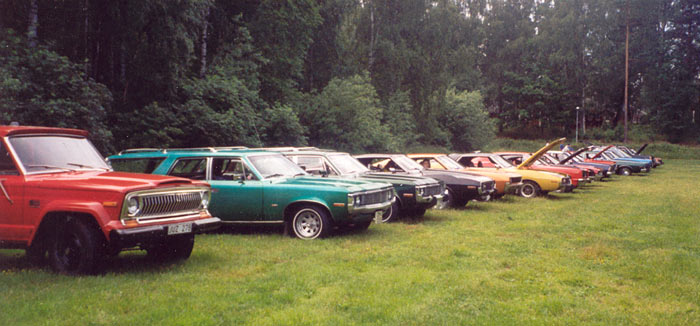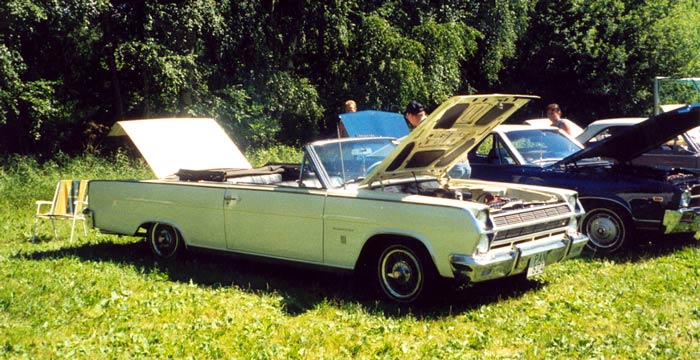 '66 Ambassador 990 Convertible with a 327cid

"The Beership", a slightly raggared '66 Classic 4d.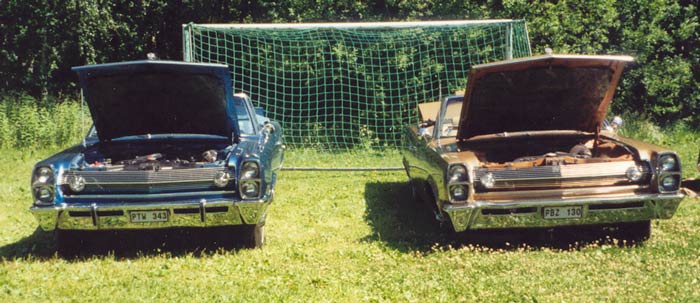 And here's something you don't see everyday. A pair of '67 Ambassador DPL Convertibles. Both with V8s.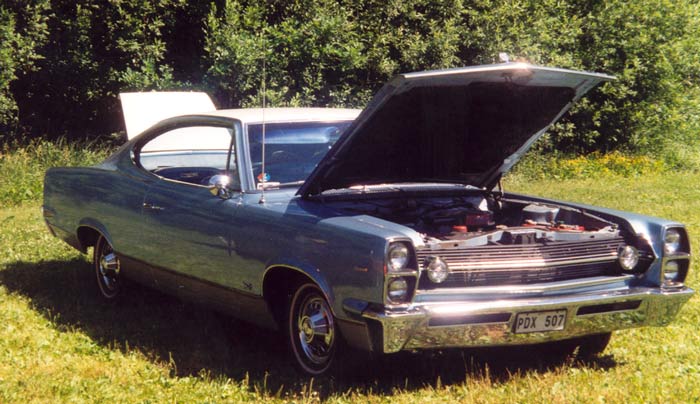 This one belongs to Johan Lindersson (like the right one of the above Ambos). A '67 Marlin with a 232cid.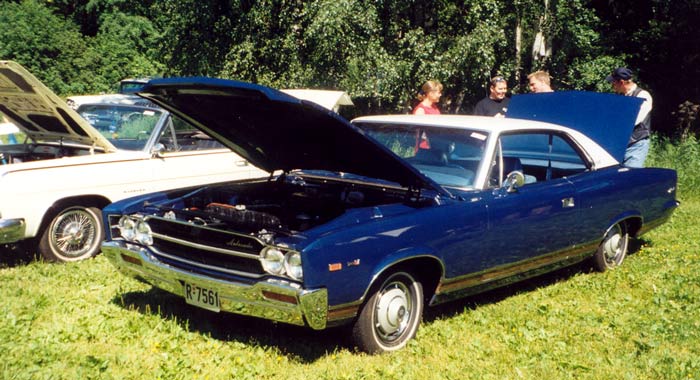 A very nice Norwegian '68 Ambassador 2D HT with a 343cid. I hear it was for sale and still is...?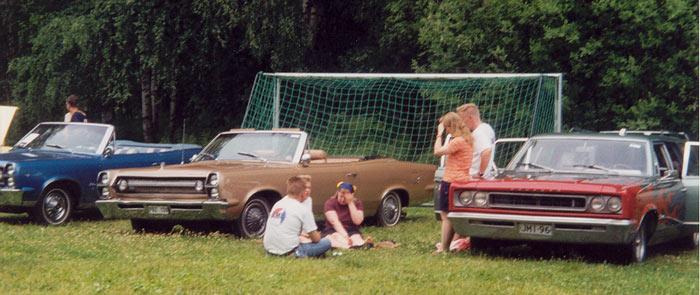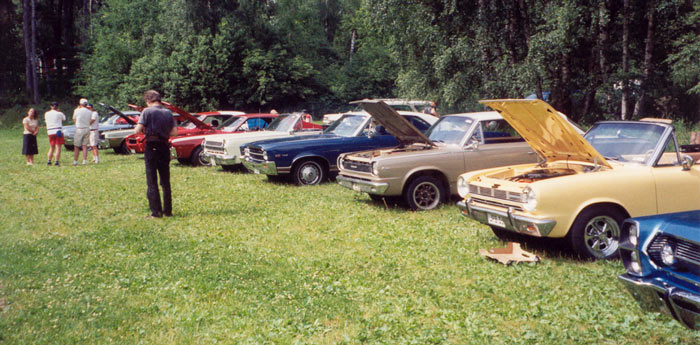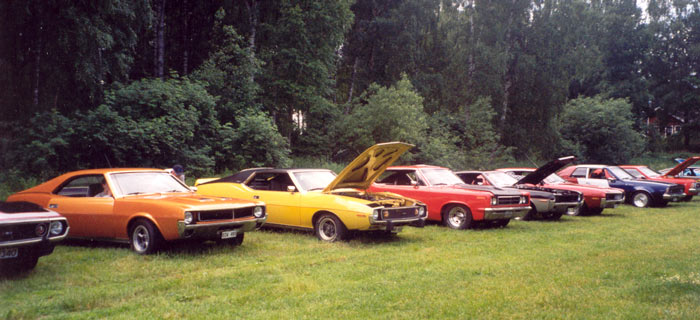 As you can see the cars were a-plenty, suprisingly just 2 American, a 2D HT and a convertible. Where have all the four doors gone...? Gladly there are many still left in Finland...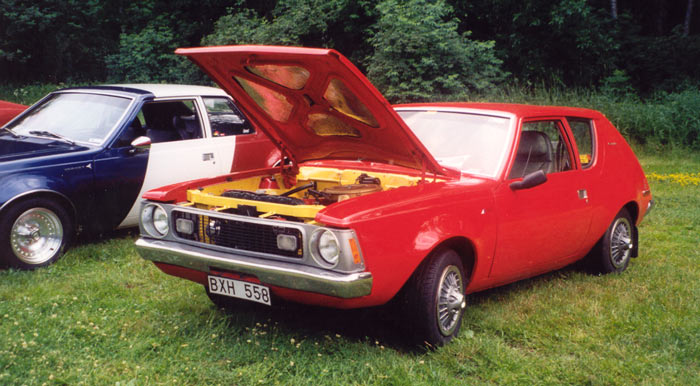 This '71 Gremlin 232 we saw last year as well, still looking good.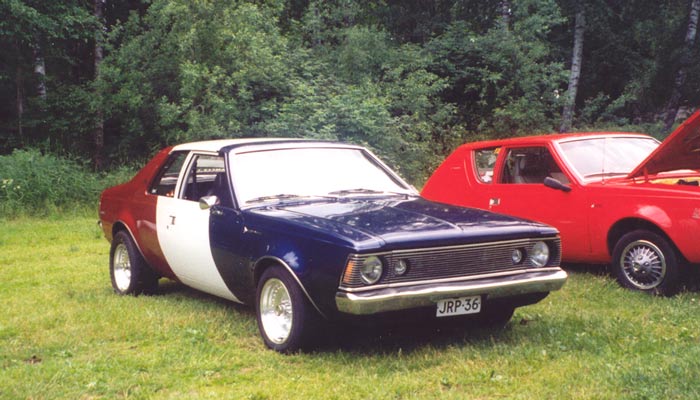 Here's A-V's RWB Hornet alongside the Gremlin. So alike, yet so different...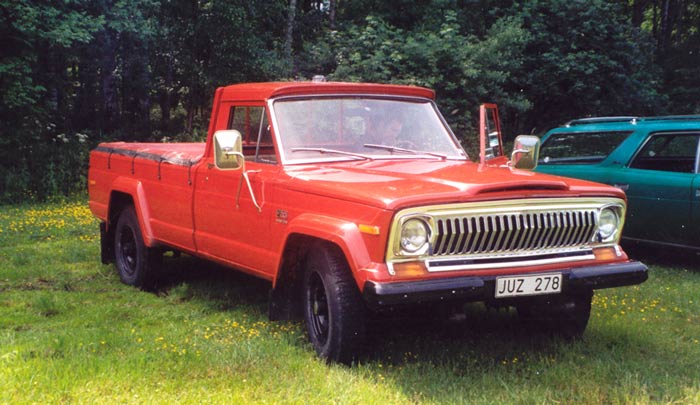 This '74(?) Jeep J-20 pickup was the older one of the Jeeps present. I sadly couldn't find any pics of the '87(?) Cherokee on any of my rolls. Both very convenient and good looking haulers.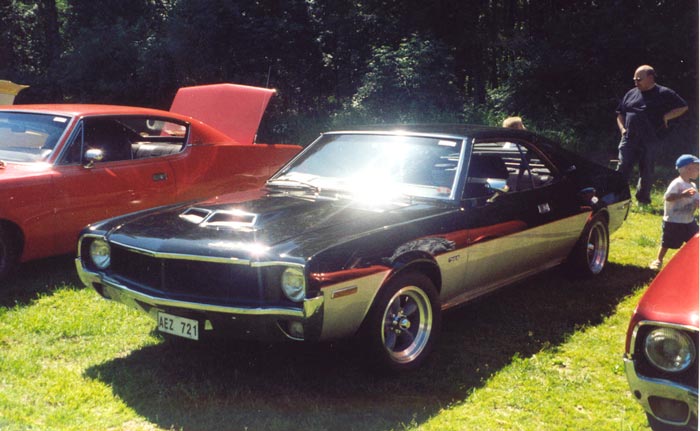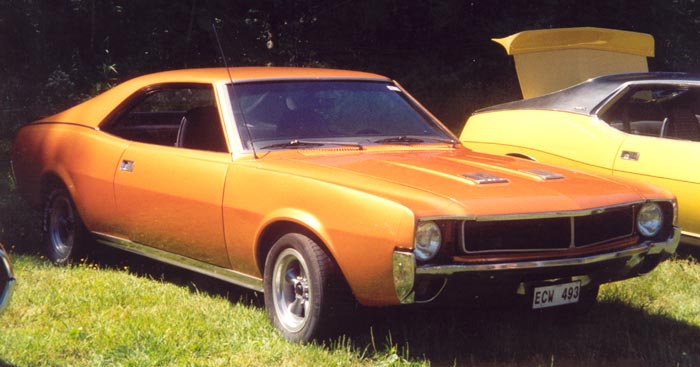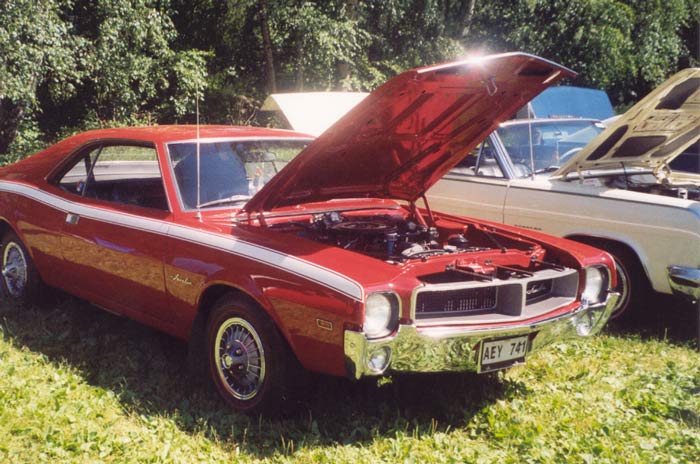 And above you can see 3 Javelins in very nice condition. First 2 being '70 models and the last one a '68.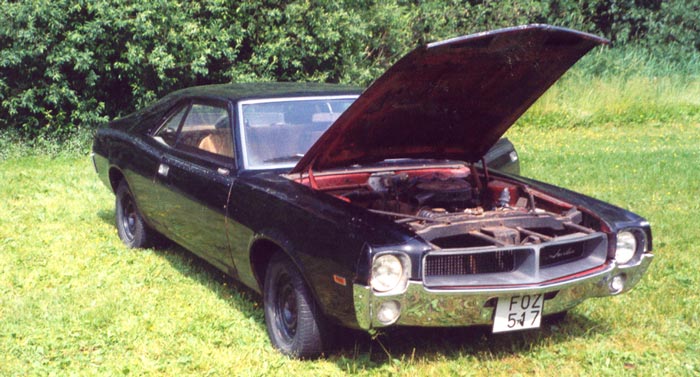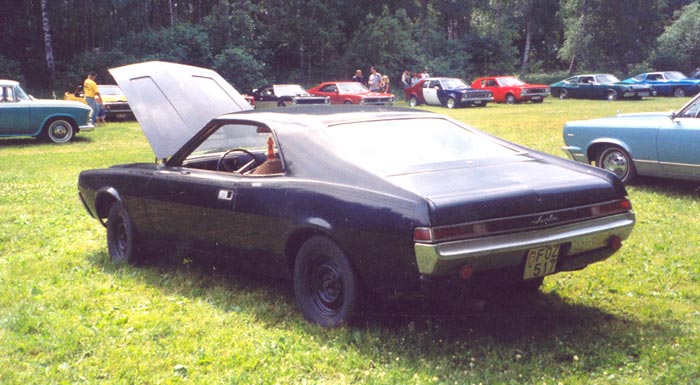 Here's an interesting Javelin, a '68 base-model with a 232cid. It was for sale and going for 1000€. A friend of mine was going to buy it but didn't get around to it in time. The seller left early and we didn't really change enough info before...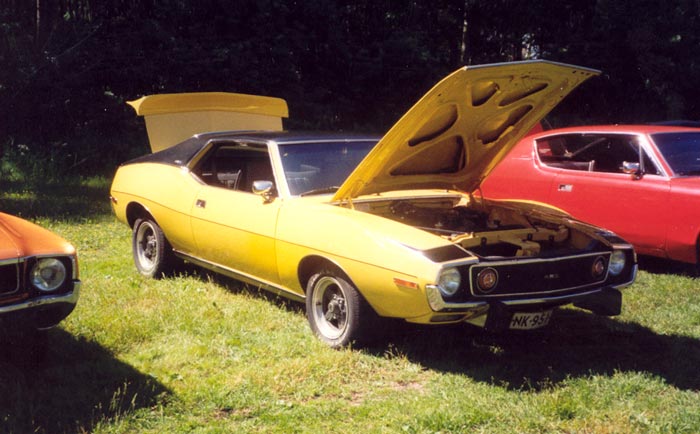 Johanna Kölli's '74 Javelin AMX, looking very sharp.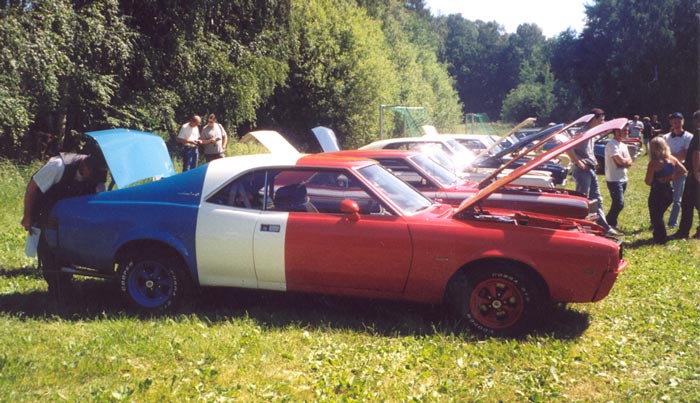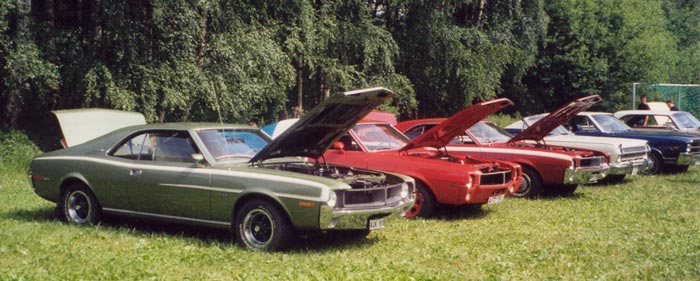 And more Javelins... The RWB Jav had lost it's supercharger during the last year, but I hear the owner is installing a bigger one.. I guess we'll find out next year...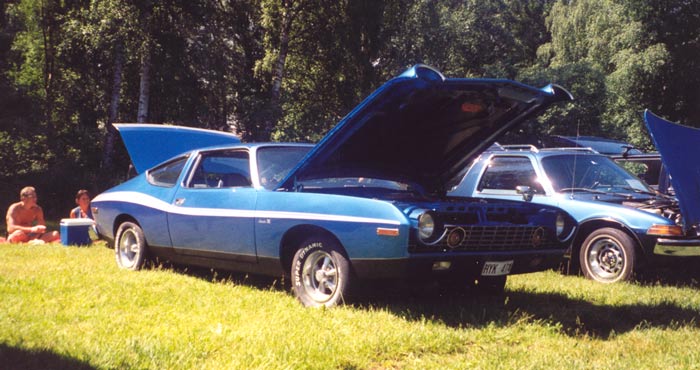 A cool looking slightly customized '75 Matador Coup. I never thought that this car would look sporty, but whadda you know.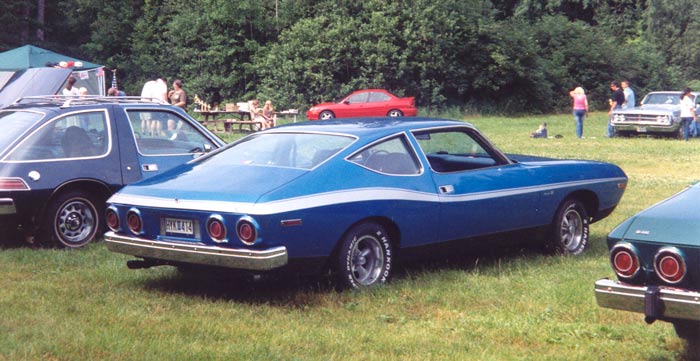 And right by a classic looking coup it brings out the slight changes made.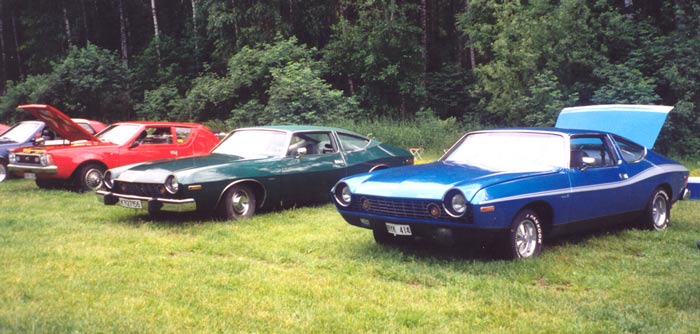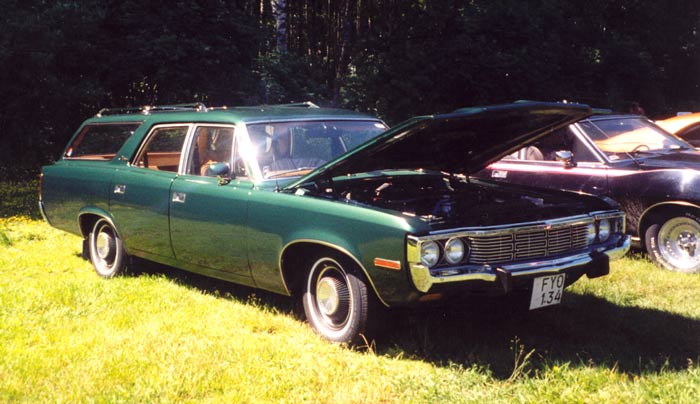 So far I haven't seen even one Matador Station Wagon in Finland and of course there were 2 of them at Euromeet, one with a 360cid and one with the original 401cid go pack. Mmmmm...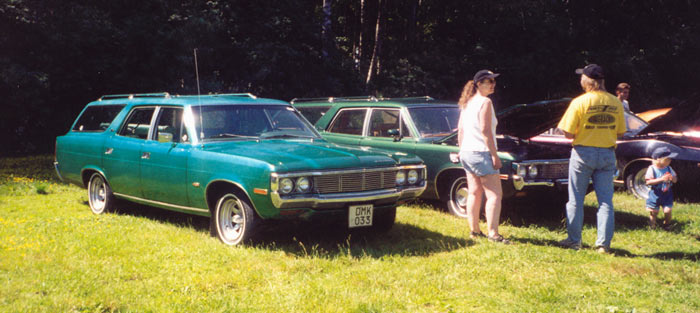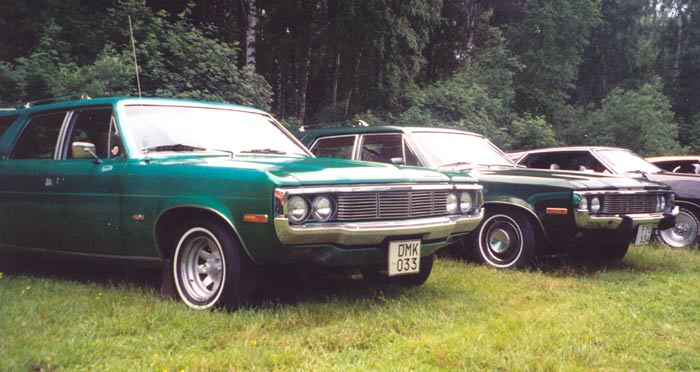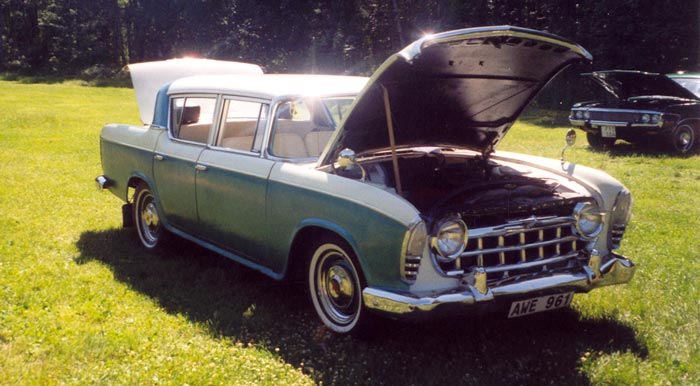 And here's the oldest car at the meet, a '57 Nash Rambler 4d.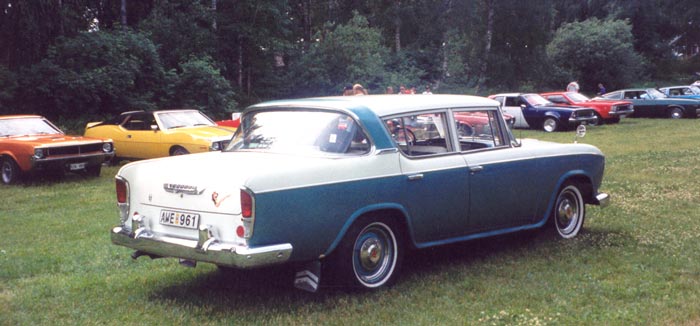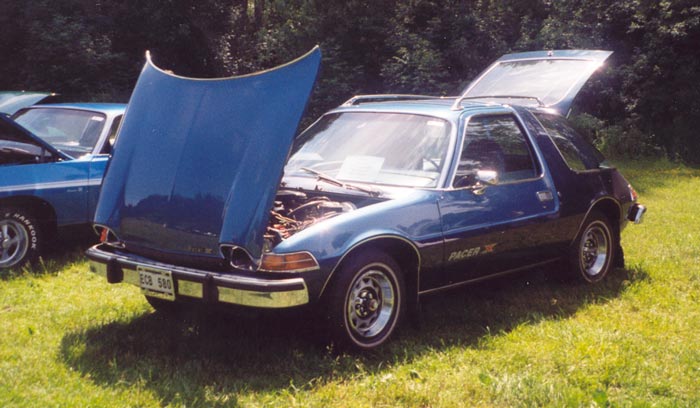 Here's last years winner whom got a prize to bring home this year as well (IIRC). I bet this Pacer X didn't look this good when it rolled out of the factory line. Very interesting car.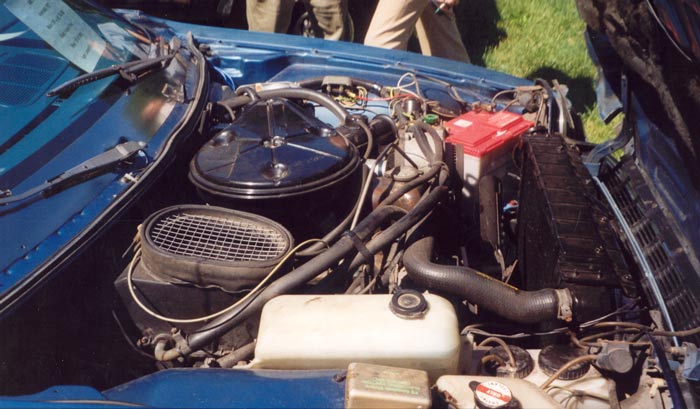 And as noted before, there are usually at least 2 models of the rare cars in Finland.. Here's another Pacer also in show condition...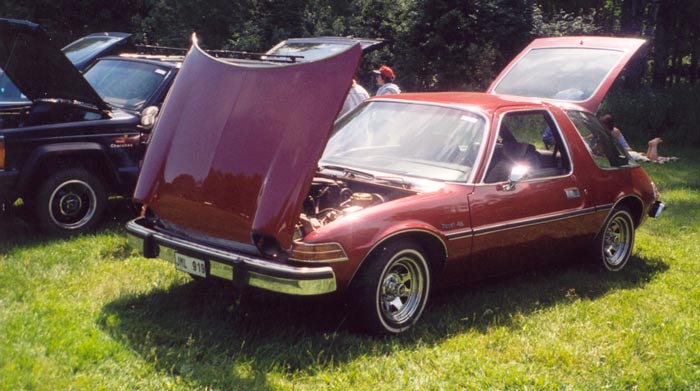 After detailed checkups of the cars it was time for the prizes & lottery. Lottery items were everything from free advertising spaces in magazines to oils, gaskets, hats, t-shirts, etc. Happily we brought some home to Finland as well.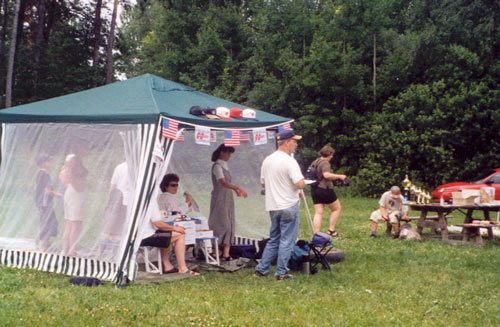 Then it was time to award the cars. The finns won 3 prizes in total. (if you know the names of each of the people below, get in touch -> A-V)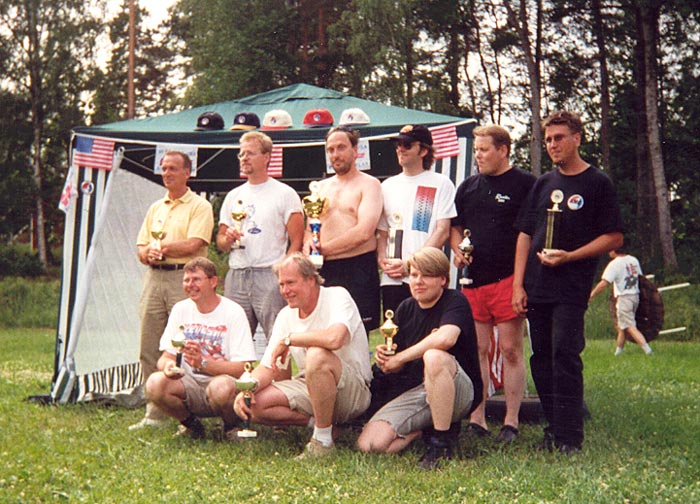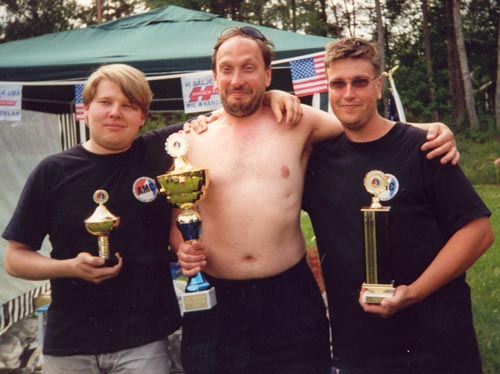 Raimo Vuorensivu (middle) and his '65 American Convertible won the biggest award of them all, the People's Choice. It took him a while to recover from the shock as he was almost certain he wouldn't even rate up the the Swedish/Norwegian cars. Ari Tekokoski won 'Longest Driven Car' award for his '67 Rebel Cross-Country and to his total suprise A-V Nauha became third in '70s-'80s class with his Hornet.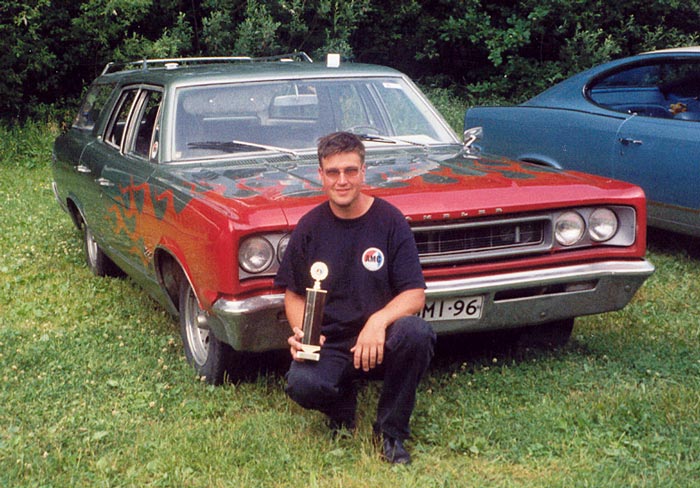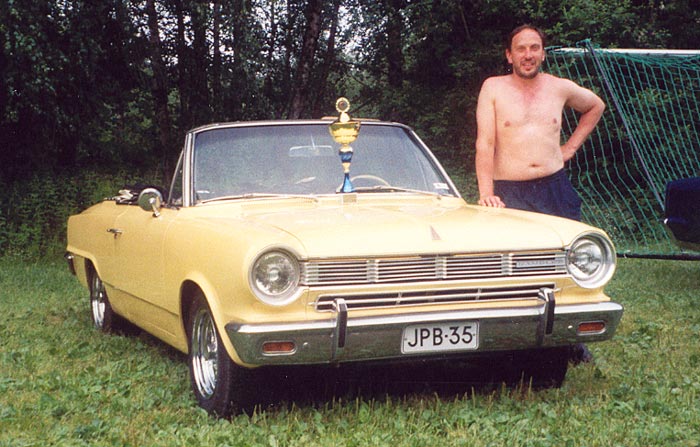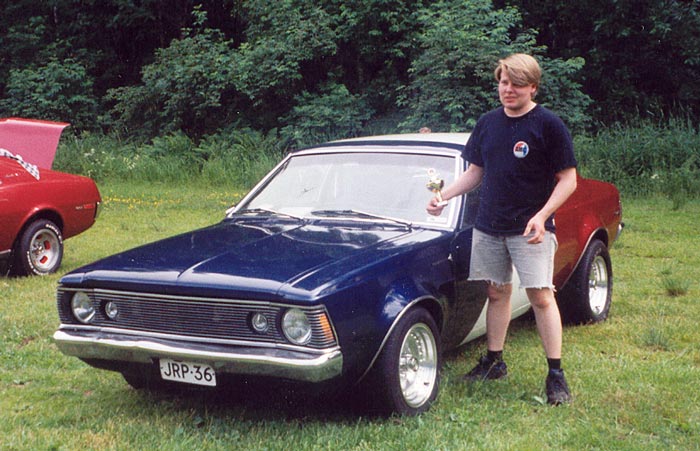 After the awards it was time to gather for the cruising, which was this time held at evening. It worked out great and we really got around to know the beautiful town of Arboga.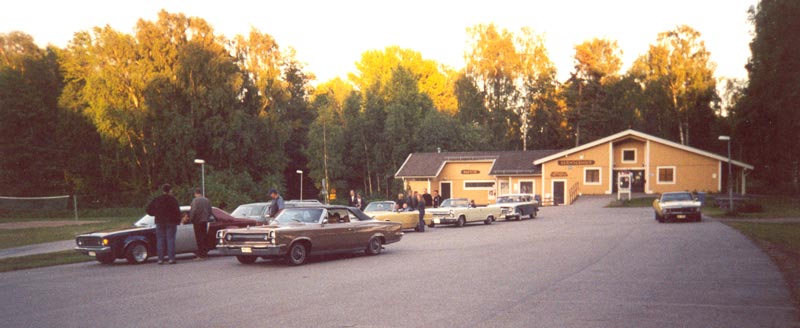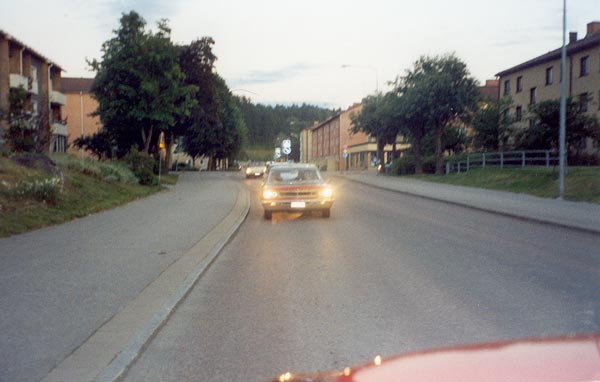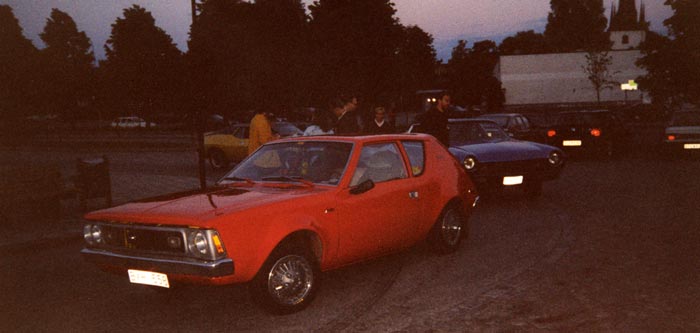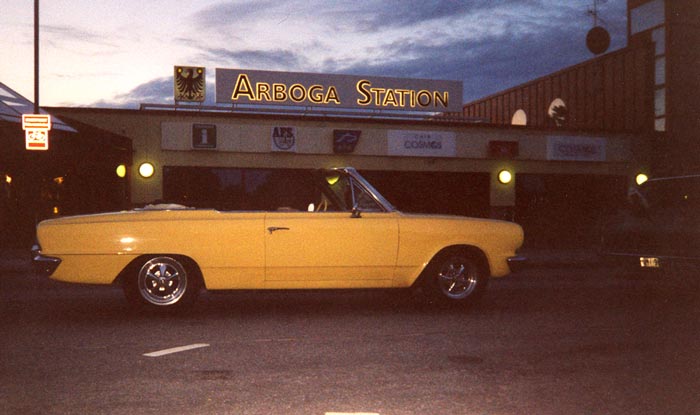 There was lots to see in the town, and here's a few shots that don't feature cars...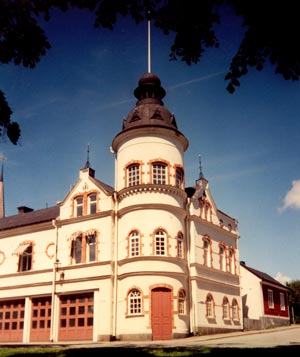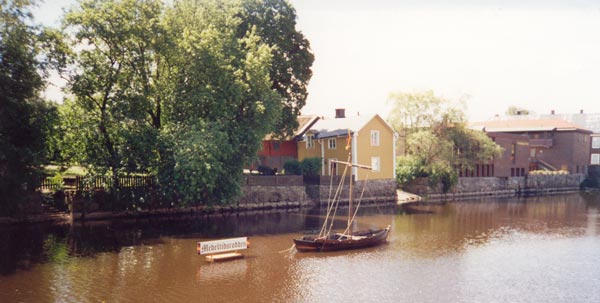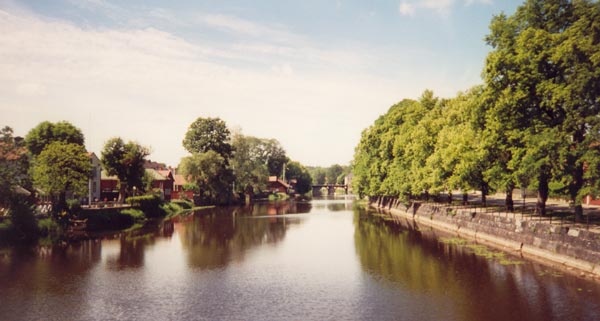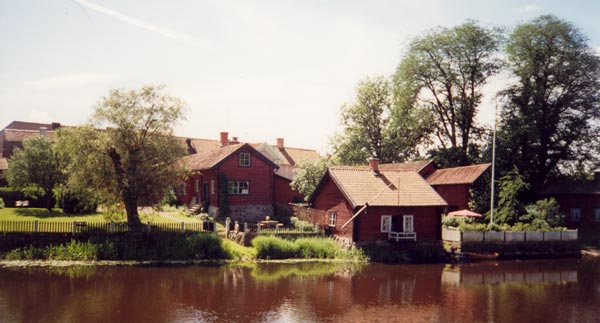 After the cruising we drove back to the camping and attended the late-night party at the restaurant. Had fun and we talked almost thru the night about important and completely useless AMC/Rambler trivia. Made a lot of new friends and got to know the old ones better. This was propably the best part in the whole meet, in my opinion. The cars are great of course, but the people are what make them run.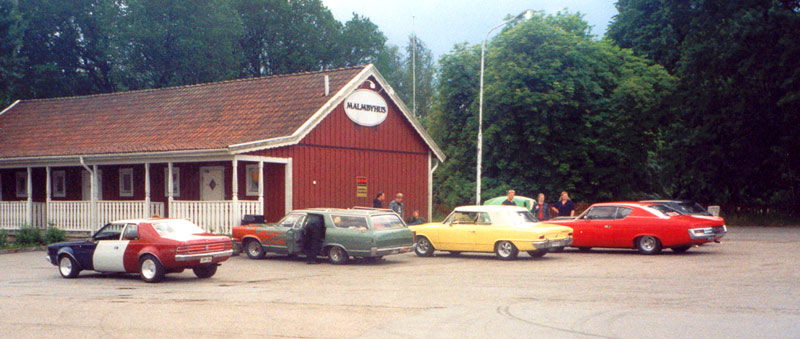 Next morning we left around noon saying goodbyes to just about everyone and headed to Stockholm. On the way we stopped at a nice restaurant and here you can see 4 of the 5 Finnish cars in Malmbyhus. Johanna's Javelin isn't pictured becouse they had to catch an earlier ferry to Helsinki (when the rest of us went by ferry to Turku).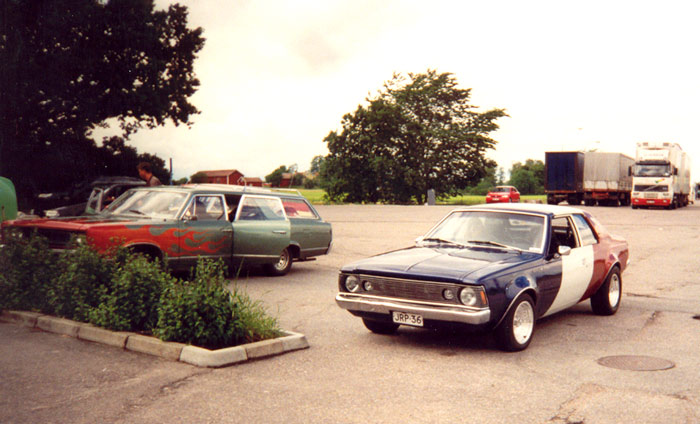 And that's about it for now. I'll propably scan a few pictures more to fill in the blanks, but I think I captured almost every single AMC in the meet. (I know I missed 2).... Well next time I'll bring more film....
Last, I'd like to thank the people that sent me pics of the meet, mainly Petri & Hely Henttula. Had a great time, and I'll see you all next year.