Forssa Pick-Nick 2000 (AMCCF's First club meeting)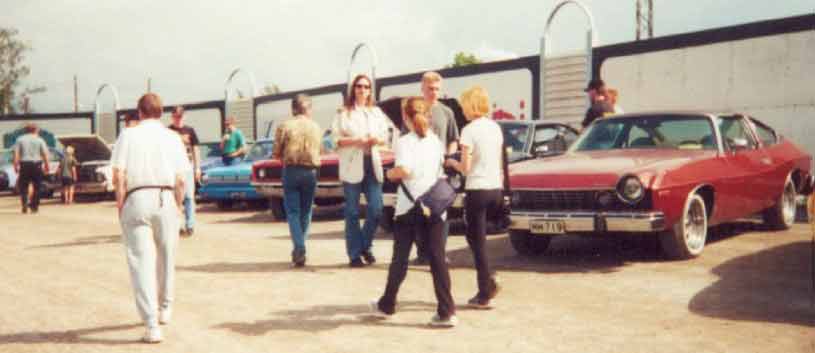 Forssa Pick-Nick is the biggest Finnish US-Car gathering. For years, it's been held on Pilvenmäen Ravirata (Horse-race track), and ideal place to park cars, enjoy the sun and do what people do in US-Car meets (see below pictures for a small description). Our first club-meet was scheduled there and it was a roaming success! I had some serious problems getting to Forssa, since my car had been giving me a very hard time with the front brakes. I had already given up when a fellow AMCCF member Juha Makkonen called me up and urged me to join in on the fun (one day before). We had a small meet on the day before and in the next morning it was time to head for the track.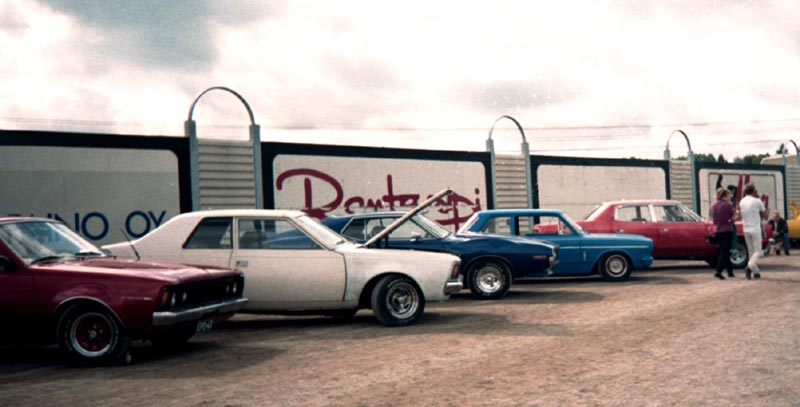 Since we were among the first to arrive that the track, we took what we thought were the best places there, and the choice was good. Not too much commotion at all times, but still, many many new people saw Ramblers there, some for the first time ever. In the picture above you can see Marko Anttila's mopar powered '70 Hornet 4d, my '70 Hornet SST 304, Kari Kokkola's '71 Javelin AMX 401, Petri Henttula's '65 American 232 Kustom and Juha Makkonen's '70 Rebel SST 4d 304. This was a nice start for things to come.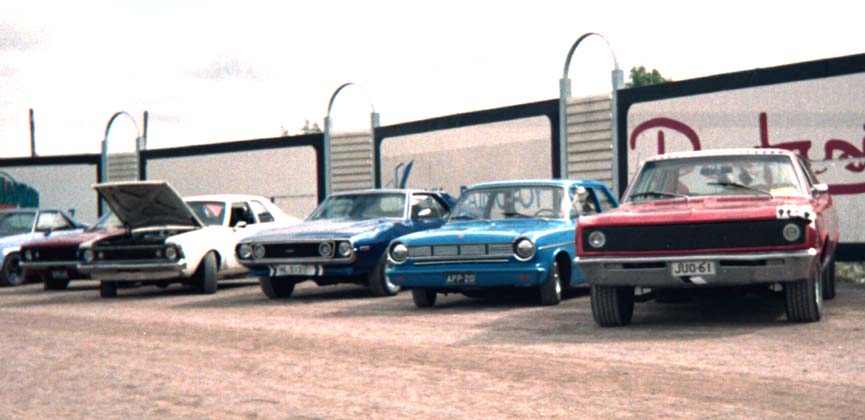 Forssa Pick-Nick is different from most other happenings, there's no real schedule, except for arriving and leaving. No hurry anywhere, and people are there just to relax, most don't even try to "see everything, do everything". Families are warmly welcome, and it was nice to see 10 y/o youngsters among other car-enthusiatists asking "Can you please open the hood, I'd like to see the engine". I did this for a couple times, got tired of closing it, and just left it open. I sure left some sort of impression on things to come with my car, since the engineroom was 90% complete at this time, and the car alltogether was very much on the rough side. I had just started the underbody/paint work a few days before Forssa.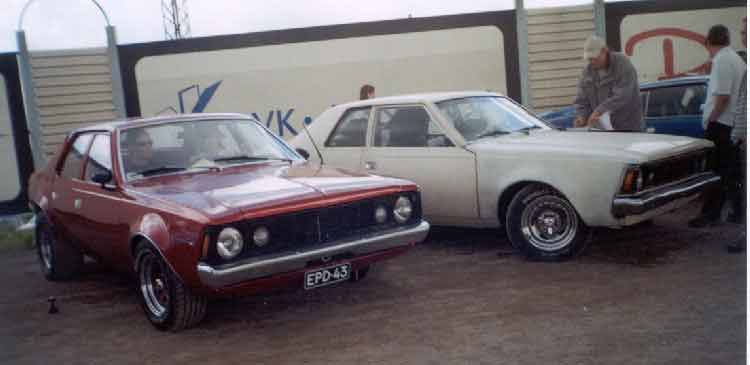 A total of about 20 new members were signed at Forssa Pick-Nick or right after it and most of the "recruiting" work was done on the hood of my V8-Hornet project. My car was still quite rough at Forssa, but gladly there was a very nice Hornet there as well. Marko Anttila's Hornet is loaded with personal touches, for example all the interior plastic parts are redone with black leather, it looked VERY nice indeed (just too bad it's mopar powered).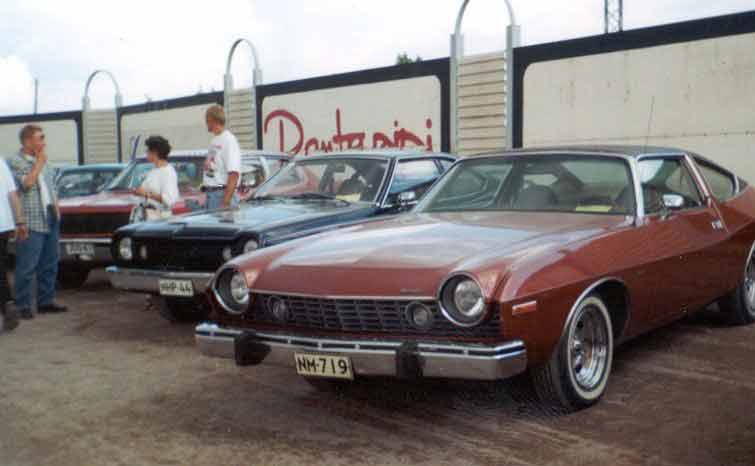 The Atmosphere was quite laid back, and there was lots of time to explore the area and it even took some time to decide what to do and when. Right here in the picture AMCCF members Juha Makkonen (left) and Kari Kokkola (right) along with his wife can't seem to make up their mind where to go next. In this picture you can also see Petri Nöjd's '73 Matador Coupe 360, which he drove from Kotka to Forssa, very nice original car. Even more to our suprise Petri Hasu drove his 360cid 8bbl powered '73 Hornet Hatchback to Forssa from Anjalankoski. With the over 4 rear differential and loud pipes it must have been an interesting experience. Not even to mention about gasoline consumption. Anyway, a very cool car.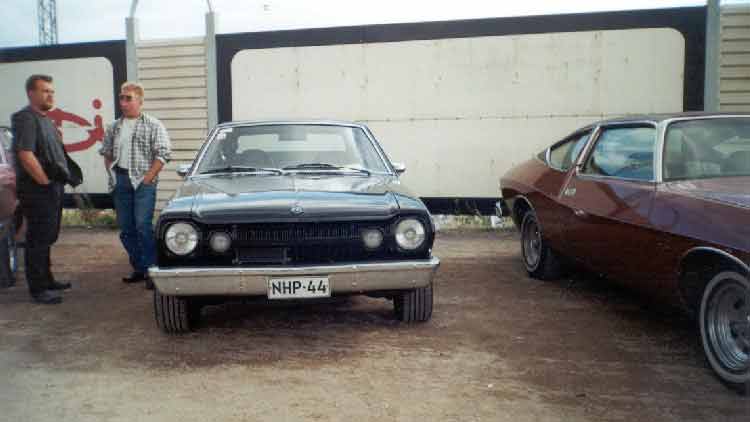 This was our first meet and it was great when members met each other the first time, it took some time to get to know each other, but what could be any better circumstance than a few AMCs, and warm summer day and nothing better to do than to meet old and new friends. It was promised that next year, we'd really rock the Pick-Nick, and so we did... (but that's another story..)
More pics of the Ramblers from Frossa can be found in the "Ramblers in Finland" section of the Homepages. Check the out! / A-V Nauha