AMCCF Cruising & Camping 2002 (Pori - Yyteri)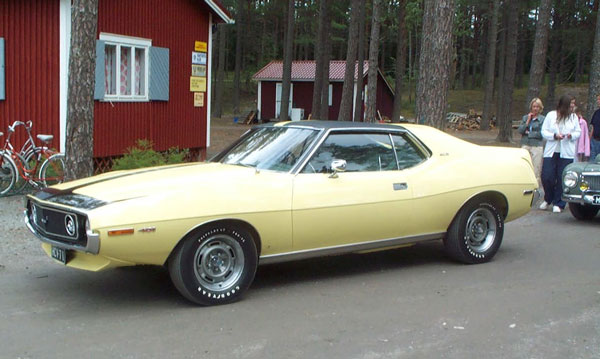 This year's Cruising & Camping was held in the seaside city of Pori and at the Yyteri Beaches. Camping was held in UPM-Kymmene Lomakylä (Paulan Pidot) and cruising was held in the city of Pori. This year, just like last year there were some very nice cars there and also some that I hadn't seen before. Above you can see Kai Niemistö's car that won both People's Choice and 1st price for the year 2002. And what a car it is, a very rare '71 Javelin AMX 401cid (only 1 other almost like it in Finland). Here's a pic of the engine, rear of the car, the grille and the front.
A-V Nauha became second with his RWB '70 Hornet SST 2d 304cid and Petri Henttula became third with his BBO '70/'76 Hornet SST.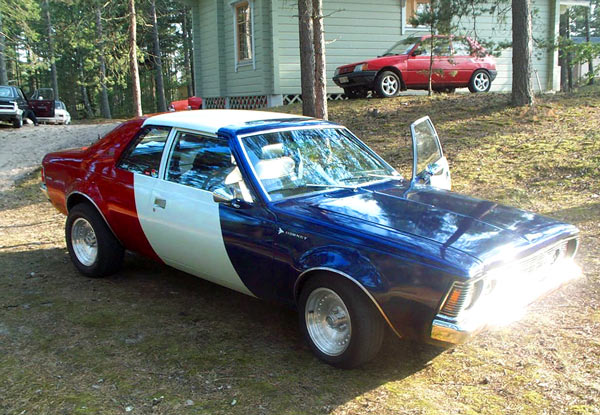 Here's a picture of A-V's RWB Hornet in the sun, click here for another shot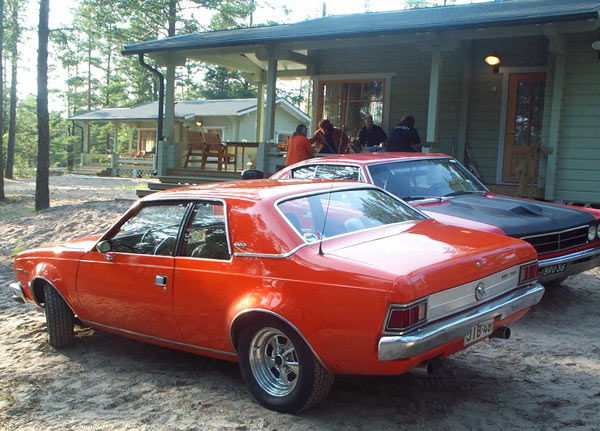 Petri Henttula's '70 Hornet with the '76 front flip was looking sharp as usual. Here's a picture from the front.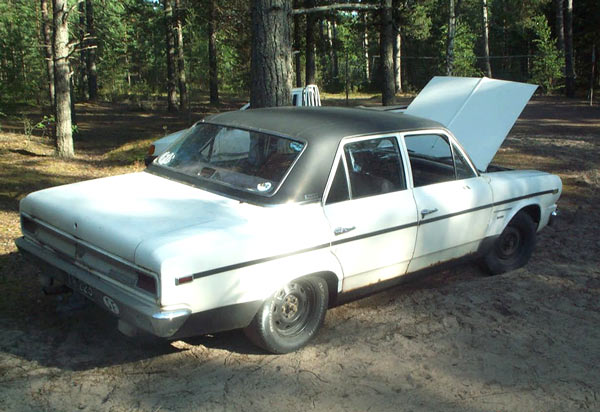 Timo Koskinen's daily driver '69 American 440 232cid from Helsinki.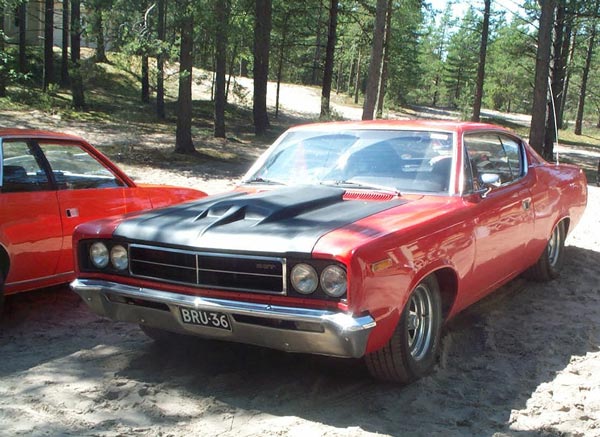 Juha Makkonen's '70 Rebel SST 2D HT 360cid from Turku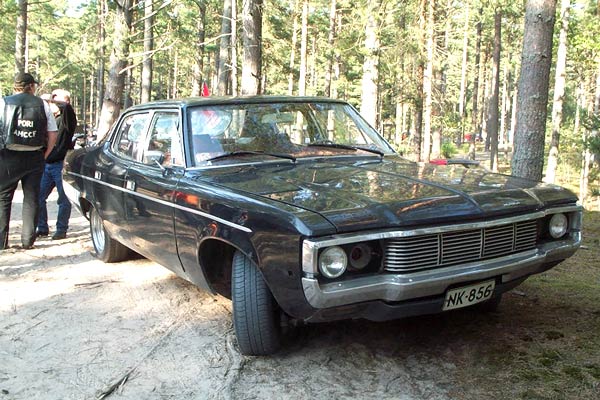 Viljo 'Guru' Sarlin's '72 Matador 4D from Helsinki.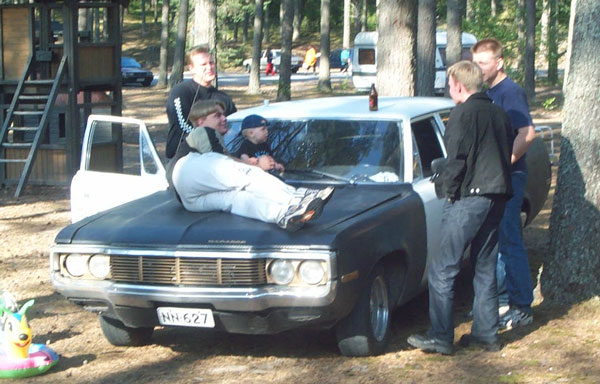 Mikko Nummela's '72 Matador 4D was originally equipped with a 360cid+tf727 but they weren't in such a good shape when he bought the car and he replaced them with 258cid+tf904 from a Pacer. "The Police Special" like it's known aroundPori.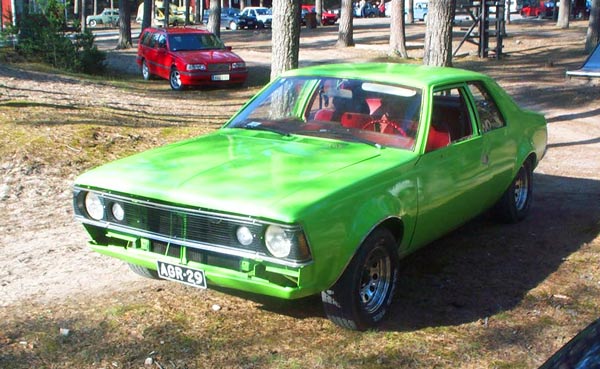 And here's Jarno Ahonen's '70 Hornet 2d with a 304cid & automatic, a few months later Mikko Nummela bought this car. The BBG paintjob is propably gonna be repainted without the 'glimmer' pigments that it has right now...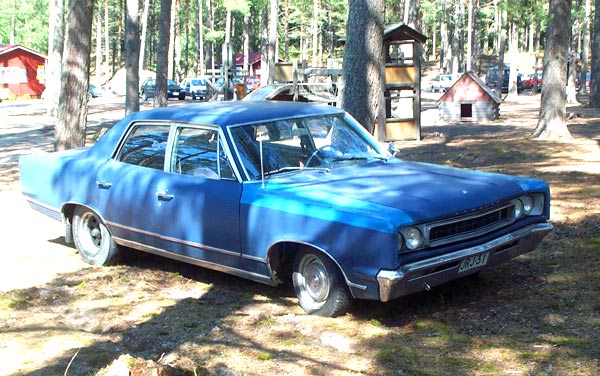 Jouni Lipponen's daily driver '67 Rebel 550 4D 232cid from Lempäälä.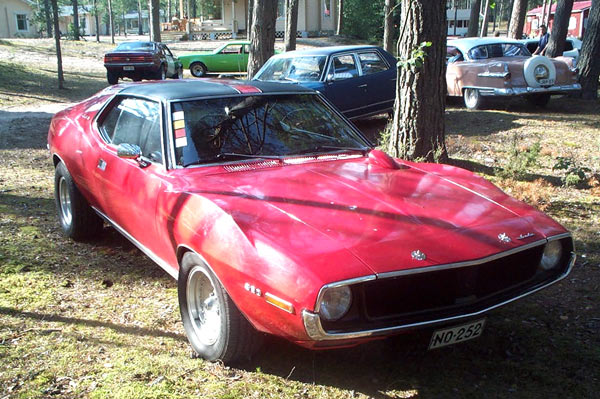 And here's Kari Vilppola's '71 Javelin SST 360cid from Northern Finland. Quite mean looking car which also has a drag racing history...
I also took some pics before we started the cruising around Pori, more pics of it will follow...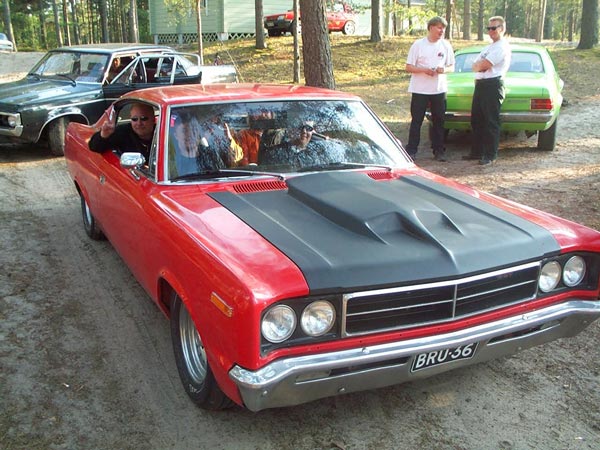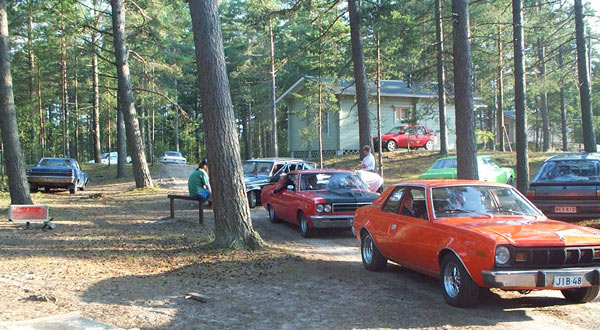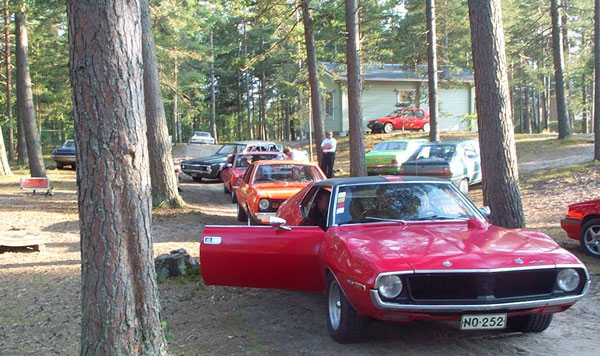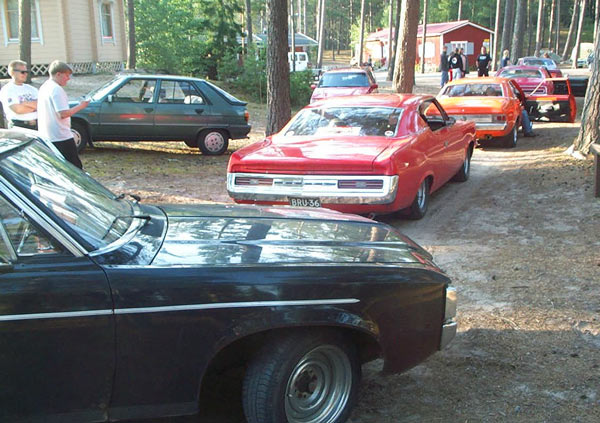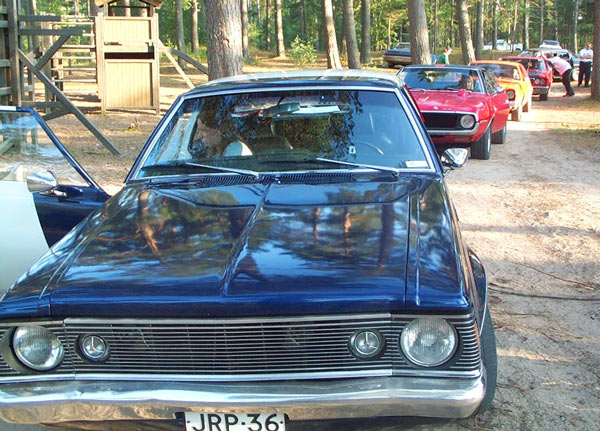 On saturday night we had Heel Hook Combo playing rock'n'roll music, here's a few pics.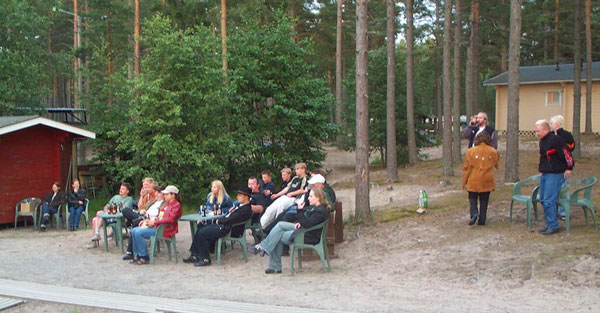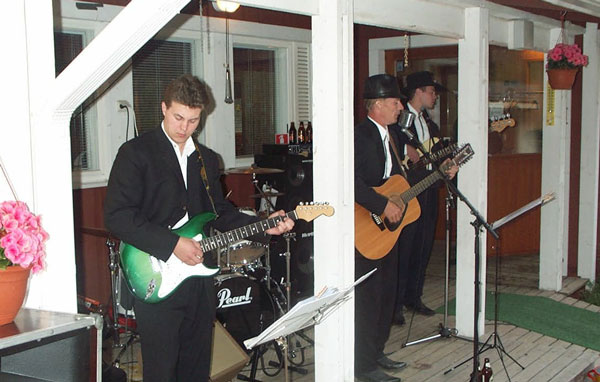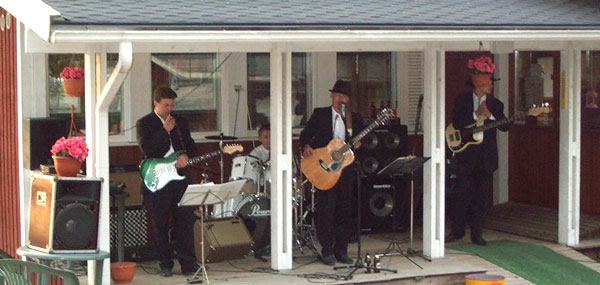 I'll be adding more pics of the event hopefully tomorrow with some shots of friday nights band and more of the cars. / A-V