Riverside Rebels Pikkujoulut 8.12.2001
Just like last year, our members in Joensuu organized a pre-Christmas party at their garage. It was held a few weeks before Christmas in the cold Eastern-Finland climate, but as usual the snow and hail don't drive the US-Cars of Joensuu out of the streets and there were plenty of cars present. The meeting started with a Cruising event where the cars were collected on a local ABC Gas Station. As you can see from the pics, AMCs were present, but so were lots of other marques. You can at least make out Ari Tekokoski's '67 Rebel 770 Cross-Country and Sari Rouvinen's '67 American 220 4D from the pics. Hopefully I'll get better pics of the Ramblers there soon.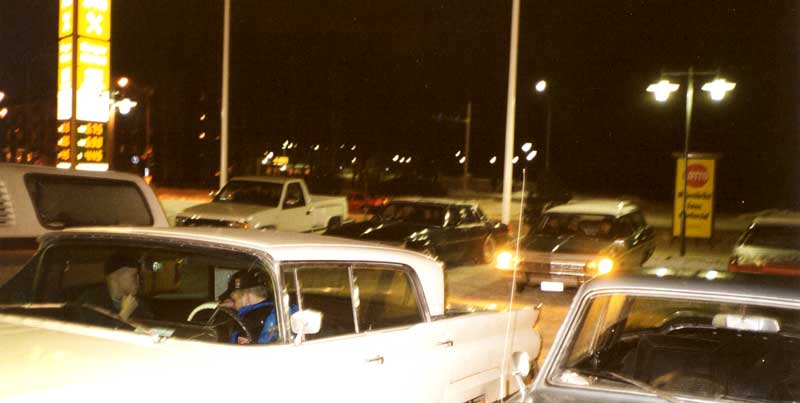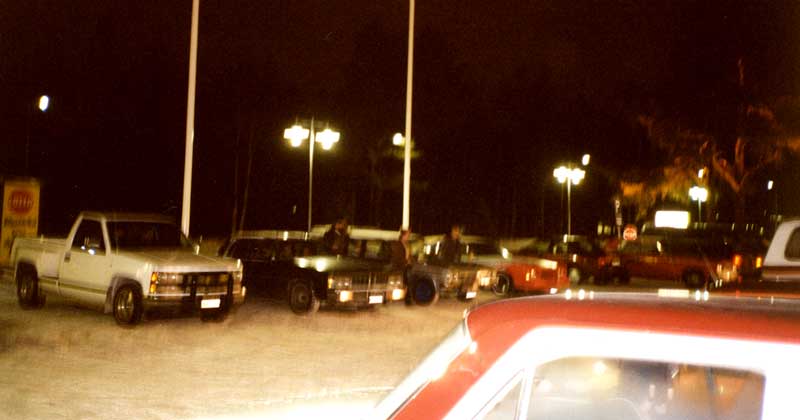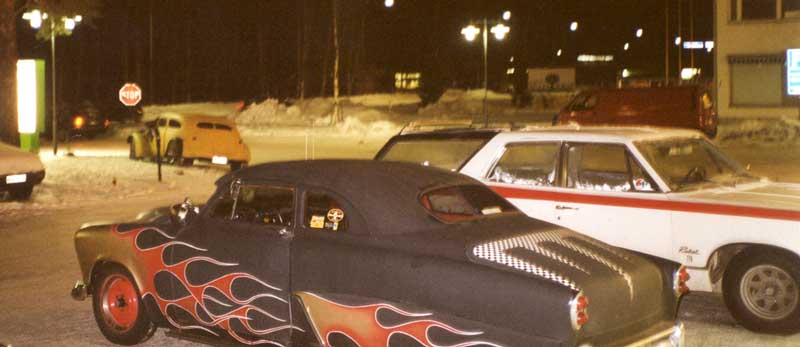 If it was cold outside, it was warm inside. The cozy gas-station was just what was needed to bring together one of the largest winter US-car gatherings in the Eastern-Finland.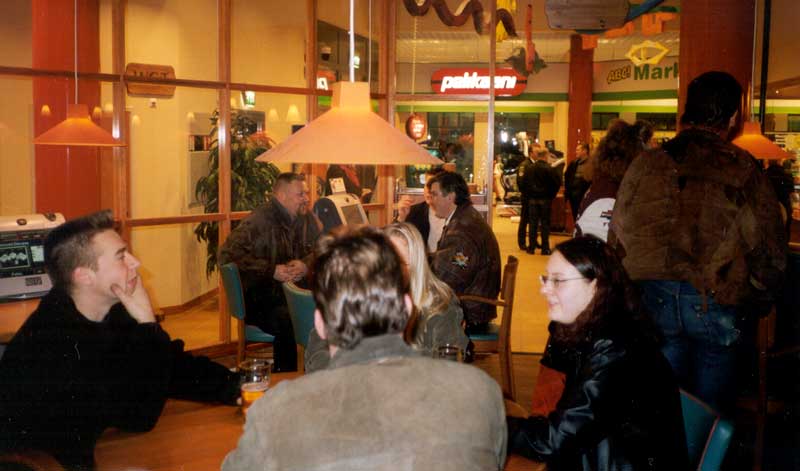 When back at the Riverside Rebels garage, the AMCCF meeting & assembly was held with some 10 members present. Not many there this year, the assembly was nonetheless a success.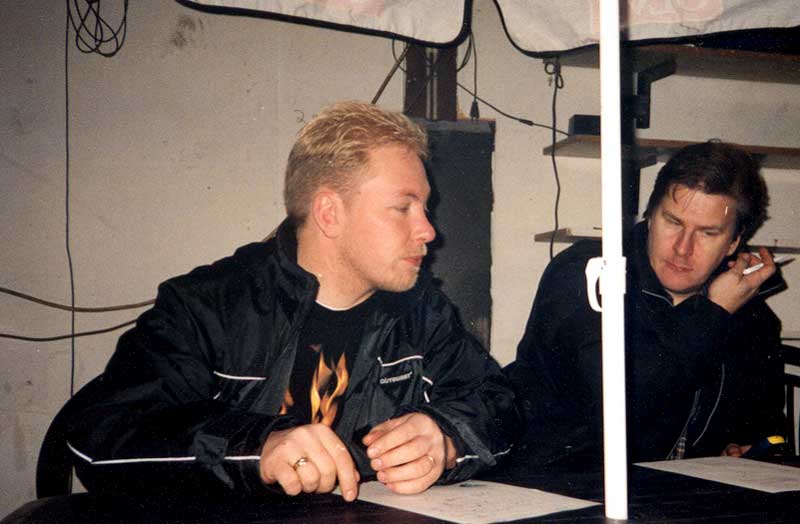 After the meeting there was time to relax and to fill up the hungry people with traditional Karjalan piirakka (a rice-wheat pie) and grilled ham. (as Tero Kinnunen is demonstrating in the picture).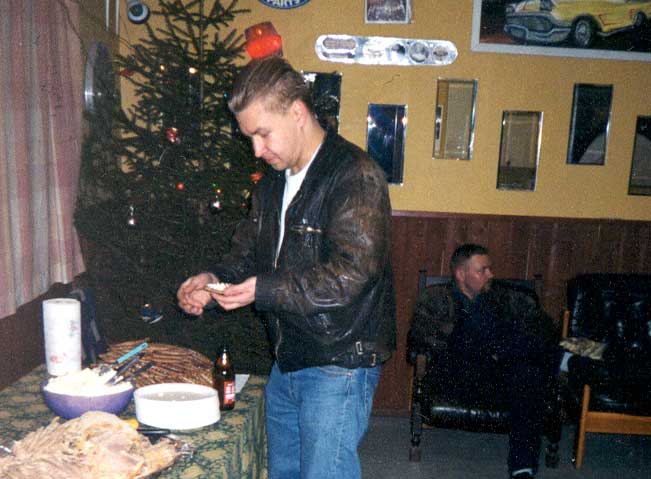 Then it was time to organize everything ready for the big party later at night. The garage was ready for some serious rock'n'roll!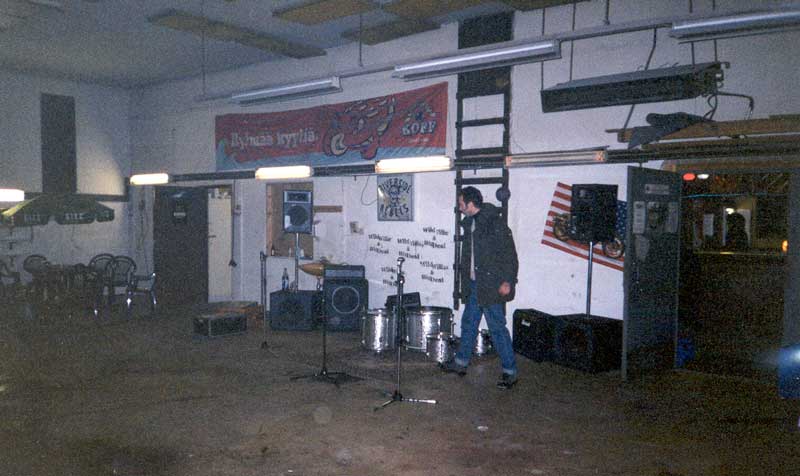 The band of the evening was Wild Willie and Big Deal. They played traditional rockkabilly and rock'n'roll and soon everybody was rocking on the floor.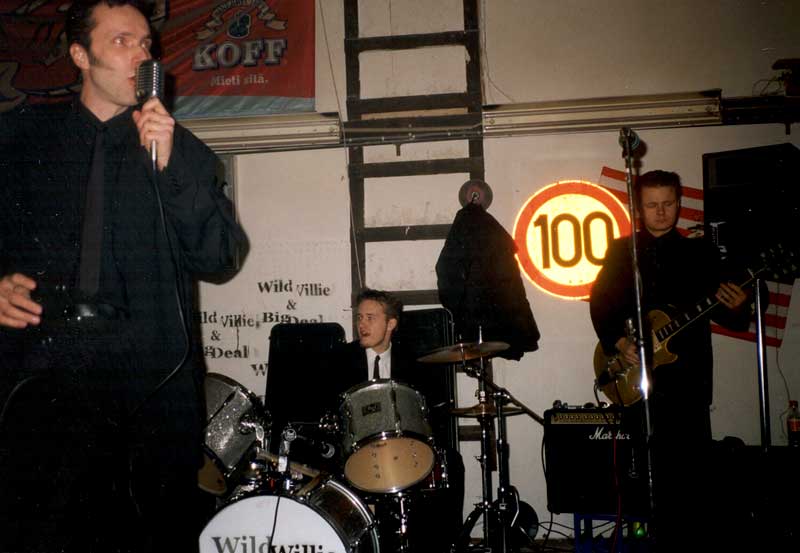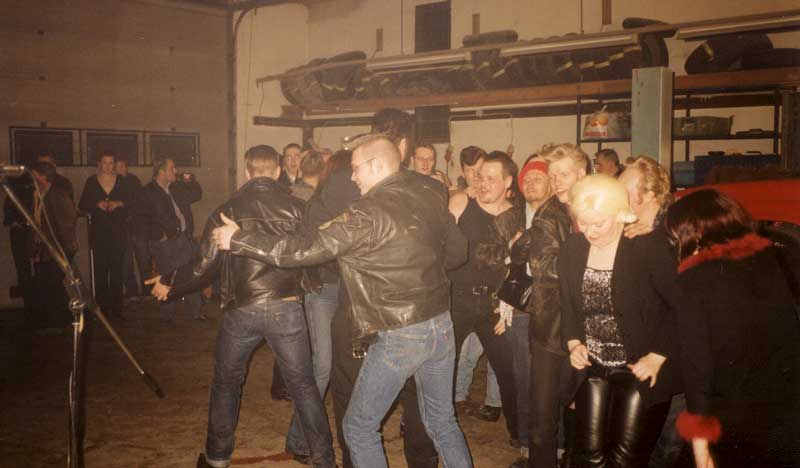 The house was rocking, great music & people that's what good parties are made out of.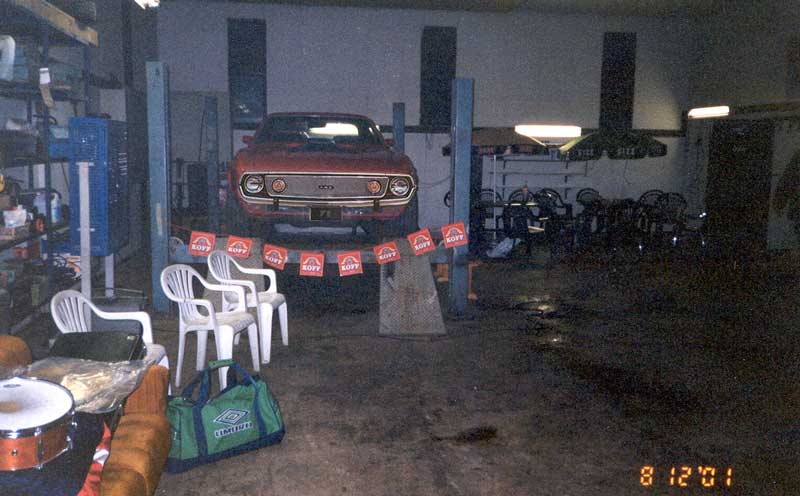 And here's one more picture of the RR garages, and becouse of the lack of AMCs in these pics, I just had to edit this one a bit...
Hopefully I'll get more pics soon, stay tuned. / 11.3.2002 A-V